Nuopal laser contributes to the 5th National Terahertz Science and Technology Annual Conference
From June 23 to 25, 2019, the fifth national Terahertz Science and technology academic conference was successfully held in the International Conference Center of Dahua Hongqiao Holiday Hotel in Shanghai. The annual academic conference of Terahertz Science and technology is the largest national conference in the terahertz field and a grand meeting for domestic scientific and technological workers in the Terahertz Science and technology field. It aims to promote the development of domestic Terahertz Science and technology, promote academic exchanges, and jointly innovate and develop terahertz related issues by integrating domestic terahertz forces.
Nuopal laser was invited to attend the meeting and showed products related to terahertz technology on site, which attracted extensive attention from industry experts and customers. The rainbow OEM series displayed this time has the advantages of compact structure, rich interfaces, easy integration and high stability. It is the leader in our all band ultrafast fiber lasers. Among them, rainbow 1550 1.5 micron ultrafast laser and rainbow 1550 / 780 dichro dual wavelength ultrafast fiber laser are ideal light sources for terahertz excitation, It is also the best choice to build THz TDS platform. In the near future, our company will launch a higher power HP version to meet the needs of more terahertz scientific research users.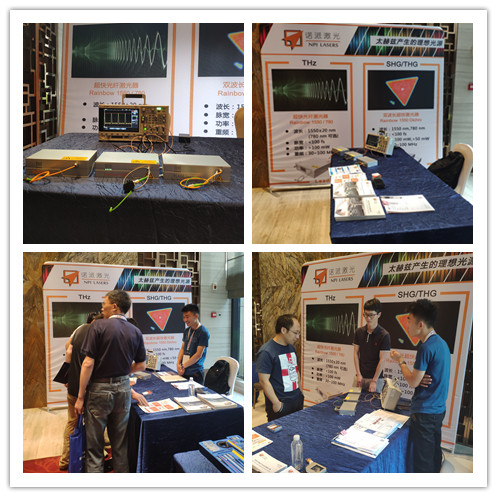 Nuopal laser's participation in this annual meeting is not only to show you the scientific research products independently developed by our company, but also an important opportunity for communication, learning and innovation. We are confident to give full play to our technical and innovative advantages in the terahertz field, accelerate the combination of production, learning, research and application, and make nuopal laser become an important link in the terahertz industrial chain with the best products and services.